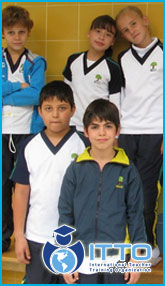 Must have a TEFL Certificate of at least 100 hours from ITTO or another reputable school.
Technical Requirements: An Internet connection and computer speakers for audio. A simple, working headset with an attached microphone connected to your computer to participate with voice tools. A web-cam is not mandatory, but it could be useful to participate in video chats. A PDF reader and preferably Google Chrome or Firefox as a web browser are required.
To have knowledge in word processing, web navigation, sending e-mails and attachments.
Be aged 18 or over.
Have an awareness of language and a competence in English, both written and spoken, that enables the trainee to undertake the course and prepare for teaching a range of levels.
Have the potential to develop the necessary skills to become an effective teacher and to successfully complete the written assignments.
Have a positive attitude towards team work and experiential learning activities. This includes acknowledging the relevance of these in Teaching English as a Foreign Language and having a willingness to participate in all course dynamics.
No technical experience is needed but basic computer knowledge and skills are desired. These are:
o Knowing how to utilize audio and video.
o Finding and launching applications.
o Finding files on your computer.
o Downloading and saving files.
o Sending emails and files as an attachment.
o Knowing how to open, minimize, maximize, and use multiple windows on your computer.
o Using PDF reader application.
o Understanding different browsers.
o Using browser controls (back, forward, reload, home, etc).
o Understanding URLs.
o Creating and using bookmarks/favorites.
o Using forms for submitting information.
o Using search engines.
o Searching within a webpage.
o Copying text/images from webpages.
Contact us for details.