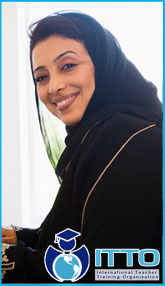 1. Do I have to be an English or Education major to qualify for the Teaching Program?
Yes, you will need to have: – English related major
– BA, Masters, PhDs.
– TESOL/TEFL/CELTA
Most schools are looking for native English speakers, from the U.S., United Kingdom, Australia, New Zealand, or Canada. Also, it is preferred that candidates hold a bachelor's degree, and have at least 6 months of teaching experience. If you teach adults, in a professional language school for example, a TEFL Certification is often required.
2. How many class hours are we supposed to teach in Saudi Arabia?
Teaching in Saudi Arabia typically requires working Saturday through Wednesday. Working hours are usually from 7:00 AM to 3:30 PM, though hours vary somewhat depending on the school.
3. Do I need to speak Arabic in order to teach English in Saudi Arabia?
No, the use of the native language should be avoided. The English classroom should be a natural or authentic environment for learning a language.
4. What should I take with me to Saudi Arabia?
Upon arrival, Saudi customs screen all baggage, looking for bottles, videos or disks. If you bring in disks or CDs, you may be asked to wait for 30 minutes while they randomly view them to make sure they do not contain indecent material. If you bring in newspapers or magazines they may browse through to be sure they do not include any inappropriatecontent.
5. Is it safe in Saudi Arabia for visitors?
The laws and customs are also very strict, which translate into the crime rate being practically zero. Saudi Arabia can be not only a lucrative career opportunity, but a fulfilling and thorough experience.
6. Does it get cold in Saudi Arabia?
Temperatures usually go over 45 degrees Celsius in the summertime, and 30 degrees Celsius in the spring and autumn; as a result, most people do not go outside at peak daytime hours. Nights are usually cool. Teachers should dress for extreme heat and cooler night time temperatures.
7. What is the school's dress code?
Western women, even non-Muslims, must dress conservatively in public, with high necklines, sleeves preferably full-length but definitely elbow-length, and hemlines down to the mid-calf, but preferably to the ankles. Many Western women wear an abaya over tight trousers or short skirts, but wearing shorts or sleeveless tops is not advisable, even under an abaya. It is not compulsory for non-Muslim women to cover their head but many women carry a scarf to minimize the possibility of clashes with mutawwa (religious police). In the Eastern Province, the rules are more relaxed than elsewhere, and Western women sometimes wear loose-fitting trousers with outsize, baggy shirts reaching to just above the knees. For work, Western men generally wear ties and long- or short-sleeved shirts. A jacket is advisable for meetings, at least until you get to know someone. Shirts should not be worn with more than one or two buttons open in public, and shorts should never be worn except in compounds, or on Westernized beaches.
8. What's the exchange rate between US Dollars and Saudi Riyal?
Exchange Rate: 1 USD = 3.75 Saudi Riyal
9. How does the school year run in Saudi Arabia?
The school year begins in late August and ends in late June. Teaching hours in Saudi Arabia may vary by school, and ESL teachers are expected to contribute to school resources and curriculum development.
10. Is there an age limit to teach English in Saudi Arabia?
For Saudi Arabia, yes, the age maximum is 45.
11. What is the average cost of living in Saudi Arabia?
Salaries are not taxed; benefits often include accommodations with paid utilities, reimbursed airline tickets, and transportation to and from work. Living expenses generally do not exceed 2,000 Riyals a month. Unless you have extravagant tastes you can save money.
12. How long are the teaching contracts normally?
For a minimum of one year.
13. If a teacher does a good job, can a teaching contract be extended?
Yes, you may extend your contract at the end of the 1 year.
Got questions? Contact us!