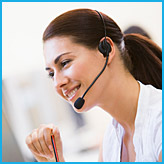 Though the job market can be tough, an often overlooked career opportunity is teaching English online. There is a growing need for native English speaking people to teach English to those in other countries where English is not the predominant language. Perhaps best of all, this is a job that can be done from home as well as in person. In most cases a person will need to complete a training program certifying them to work in this field to qualify for employment. Though some job opportunities may not require certification, those with certification will have an added advantage over other applicants.
While working as an online English teacher, a person has the opportunity to work flexible hours from home. A person can choose to work part-time hours teaching English online to earn an extra income, or work full-time and earn a living wage from the comfort of their own home. As with other careers, individuals can expect to earn more income over time as they gain additional skills and experience.
Teaching Online VS Abroad
An addition to working online, certified Teaching English as a Foreign Language teachers also have foreign country job opportunities. These job opportunities are available in a number of countries, allowing to teach English in Asia, Latin America or Europe. Pay for these job opportunities are generally even more lucrative than online teaching assignments. Of course, getting to travel to other countries and work and live with local people is an additional job benefit of these positions. The schools that hire these teachers generally provide assistance with finding a place to live and making travel arrangements. These schools generally offer other assistance to these English teachers in acclimating to the new country. Prospective teachers should keep in mind that the cost of living in many countries is significantly less than in the US and Western Europe.
The Teacher Training Program
There are a number of different training options for those interested in teaching English online. The International Teacher Training Organization offers different online programs with tutor support that require from 100 to 140 hours to complete. These programs also include extensive job search assistance to help students find work quickly. All of the programs, including the self-paced programs include live chat assistance and are designed to help students succeed in a career teaching English to those who do not speak English as their native language. These courses are very inexpensive compared to other job training programs offered by colleges and other schools. If you are interested in earning a substantial income from home teaching English online or working abroad, contact ITTO today to learn more about their certification options. ITTO has extensive experience and job contacts to help you to succeed in this growing employment field.
*Feel free to share our articles, we only ask for credit! Be sure to mention International Teacher Training Organization as the author and a link back to our website: www.tefl-online.com.