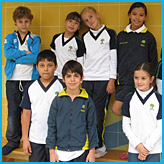 The International Teacher Training Organization invites you to take a journey that will change your life and the lives of others forever. If you are seeking the total package in travel abroad, a culturally eye-opening experience, a rewarding job and the freedom to make your own decisions -all at the same time, becoming a certified teacher of English as a foreign language (TEFL) sounds just right for you. Our teaching English overseas program is one of the most meaningful jobs you can aspire to.
Citizens of almost every country in the world have placed great importance on speaking English. As the world becomes more and more interconnected, speaking the international language of business can drastically change the quality of life for those you teach. For many, it means the chance to go to college. For others, it opens up opportunities to get the best jobs in their communities. For a certified teacher, it means that there are exciting paid teaching positions available in almost every country on the globe!
If you have looked into other travel programs such as study abroad, internships, overseas volunteer or work study programs, you may have found that something is missing in each package. Study abroad programs are often brief and very regimented with few opportunities to truly mesh with the local people or do any personal sightseeing. Foreign internship programs are rarely paid and usually require thorough knowledge of a second language. Overseas volunteer and work-study programs can cost thousands of dollars, making them virtually inaccessible for most well intentioned travelers. Our teaching English overseas program, however, achieves the core objectives of all of these programs while remaining financially feasible for almost anyone and giving you the freedom to make your own decisions about where you will live, work and spend your free time. When you teach English you are giving a valuable gift to each of your students while you yourself are earning a wage and acquiring skills that you can use for the rest of your life.
Our teaching English overseas program affords you the time to travel and explore while getting an insider's view of the country you choose to teach in. When you live and work alongside the citizens of a foreign country, you are shown a different level of respect than those who come as tourists or students. Because of this, you enjoy a higher level of access to the rich culture and colorful traditions of the people. Each day that you teach is an opportunity to learn about your students' lives on a personal basis and they will be eager to learn about yours. You will rapidly attain second language skills while relearning your own language inside out. You'll come home with impressive international work experience for your resume and you may even be able to earn college course credit for this unbelievable adventure. Don't forget that you will also be getting paid!
There are many ways to fulfill your dreams of traveling!
*Feel free to share our articles, we only ask for credit! Be sure to mention International Teacher Training Organization as the author and a link back to our website: www.tefl-online.com.