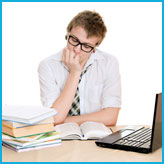 What Makes an Online TEFL Course One of the Best?
Choosing to venture down a TEFL career path is exciting. As an EFL Teacher, teaching jobs all over the world start to bring new possibilities along with the chance for adventure. Whether or not you are qualified for these positions may depend on your road to certification. Finding the best online TEFL course can be quite tricky if you do not know what to look for.
The breakdown of what you need to look for in TEFL course is:
1. 100+ hours of coursework and practical skills
2. Accreditation
3. High quality instruction and experienced tutoring
4. Educational and career support
5. Flexibility
1. Teacher Training Hours
Finding the best online TEFL course to enroll in starts with the coursework hours. Excellent quality courses should have over 100 hours of coursework and training. Getting 120 hours or more is even better as the syllabus is far superior. Make sure that the course you choose has at least 100 hours of training and that it includes teaching methodology and practical skills such managing classes, teaching grammar, designing activities, and planning lessons.
2. Accreditation
The best TEFL institutions are affiliated with recognized organizations and preferably accredited. Accreditation simply means that the school has met certain standards in their course syllabus, teaching skills, and monitoring of their programs. Choosing to enroll in an accredited school means that you know your course follows specific guidelines and the school adheres to certain principles and ethical values.
3. Instruction and Tutoring
The instructors and tutors of any TEFL course should be properly trained and knowledgeable about their subject matter. The best online TEFL courses have instructors who have professional experience with TEFL. The feedback from your personal tutor should be thorough and relevant to the course and training.
4. Support
Not only should you have team support throughout your TEFL training, such as academic direction, but that support should continue after course completion. Searching for the best online TEFL course means looking for one that offers assistance with finding a job and direction on the next steps to take after gaining your certification. Once you find a great course that does offer these services make sure to take advantage of it!
5. Flexibility
One of the most important factors in any online course is time flexibility. You ought to have the flexibility of working through your course on your own schedule. Most online courses still have some sort of deadline for completion, but there should be plenty of flexibility as far as when you can access your materials and assignments.
Searching for the best online TEFL course means looking for a course that consists of high-quality instructors and outstanding content. Your course should be flexible, meet or go over the required hours of training for your certificate, and even be accredited by a recognized organization.
Keep your end-goal in mind when searching for the right TEFL course for you; do not forget about making sure you get education support during the course and job search support subsequent to completion!
*Feel free to share our articles, we only ask for credit! Be sure to mention International Teacher Training Organization as the author and a link back to our website: www.tefl-online.com.
Browse through Related Articles!