Frequently Asked Questions for teaching in Japan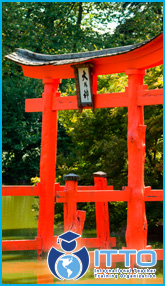 1. How do I apply for the JET Program?
The application and selection process for the JET Program is handled by the Japanese Ministry of Foreign Affairs through its embassies and consulates in participating countries. For country-specific information, please contact or visit the Embassy or Consulate General of Japan in your country of citizenship.
2. Which are the countries participating in the JET Program?
The JET Program welcomes citizens from the following 42 countries:
USA
UK
Australia
New Zealand
Canada
Ireland
France
Germany
China
Korea
Russia
Brazil
Peru
Spain
Italy
South Africa
Argentina
Belgium
Finland
Mongolia
Indonesia
Switzerland
Philippines
Netherlands
Hungary
Singapore
Jamaica
Thailand
Malaysia
Barbados
Saint Lucia
Trinidad and Tobago
Ghana
Kenya
Antigua and Barbuda
Latvia
Fiji
Tonga
Samoa
Palau
Vietnam
Saint Vincent and the Grenadines
3. What are the Eligibility Requirements?
All JET Program Applicants must:
Be interested in Japan and be willing to deepen their knowledge and appreciation of Japan after their arrival; be motivated to participate in and initiate international exchange activities in the local community; make effort to study or continue studying the Japanese language prior to and after arriving in Japan.
Be both mentally and physically healthy.
Have the ability to adapt to living and working in Japan, and be able to responsibly complete the term of appointment.
Applicants must hold at least a Bachelor's degree or obtain such qualifications by the designated date.
Hold a citizenship of the participating countries.
Not have participated in the JET Program since 2012 or for five or more years in total.
Not have declined a position on the JET Program after receiving notification of placement in the last JET Program year.
Not have lived in Japan for six or more years in total since 2005.
Have a desire to proactively maintain relations with Japan, even after completion of the Program.
Obey all Japanese laws.
Applicants with a suspended jail term must have finished their period of probation by the time they submit their application form.
Be interested in the Japanese education system, particularly foreign language education in Japan.
Be interested in working with children.
Be qualified as a language teacher with a TEFL certificate.
Additional consideration will be given to applicants who: Have language teaching experience or qualifications, Have teaching experience or qualifications, Have a high level of Japanese language ability.
4. What is the Participant Selection Process?
Below is a general overview of the application process. Please note that procedures may vary slightly by participating country or region.
The Japanese Ministry of Foreign Affairs promotes the JET Program and distributes applications via its embassies and consulates (some countries implement the application process online).
Interested applicants must complete and submit applications to the Embassy of Japan in their home country by the deadline designated by that embassy.
Applications are reviewed by the Embassy of Japan.
Applicants who pass the application-review stage are interviewed at the nearest embassy or consulate.
Final interview results are announced (notification is sent to those applicants who are selected as either a shortlisted participant or alternate, as well as to those who are not selected).
Once participation on the Program has been confirmed by the shortlisted participant and placement has been decided, placement notification results are sent by the embassy or consulate.
Q&A sessions and preliminary training sessions are held for selected participants at the embassy and consulate.
Pre-departure orientations are held at the embassy or consulate.
5. Where can I obtain an application form to apply for the JET Program?
Contact the Embassy or Consulate General of Japan in your country of citizenship. The application forms are not available in Japan.
6. When is the application deadline?
Specific deadlines for applications vary by country. Please contact the Embassy or Consulate General of Japan in your country of citizenship to find the application deadline.
7. Can I apply for 2 positions at a time and choose after I am accepted?
No, it is not possible to apply for both positions at the same time; you will have to evaluate yourself based on the eligibility criteria for each position and apply for the position that best suits you.
8. What are the benefits of enrolling in this program?
Some of the benefits include:
Developing Japanese language skills.
Exploring Japan and even the chance to visit other Asian countries.
Saving money through a Pension refund (when you leave, you should get everything back).
Creating Intercultural relationships.
Depending on the exchange rate, you can earn more in Japan than you would at your home country.
Contractual work hours are 35 hours per week. If you work on the weekend, you will have the next week day off.
You may be given a car to use during your stay.
9. I have dual nationality with two participating countries, can I apply from both?
No, you can only apply through one participating country. Please choose the country through which you would prefer to apply, keeping in mind that your interview and departure will be in that country.
10. I am currently not living in my country of citizenship, but the country that I live in also participates in the JET Program (e.g. US citizen living in Australia). Can I apply from here?
Yes, you can apply from the country in which you currently reside. However, you must apply through the Embassy or Consulate General of Japan in the country in which you have citizenship, provided that country is one of the countries which participate in the JET Program. Also, you will have to return to your country of citizenship for the interview if one is granted to you.
11. I am not a citizen of a participating country, but I have permanent residency and speak English. Can I apply?
You cannot apply to the JET Program through the Embassy or Consulate General of Japan in the country where you hold permanent residency. Those embassies/consulates general only accept applications from citizens of the country within which they are located. If you are a citizen of any of the participating countries, you may apply through the country in which you have citizenship. You must contact the Embassy or Consulate General of Japan in your home country to request an application.
12. I currently live in Japan. Can I apply for the JET Program from here?
Yes, you can apply from Japan. However, you must apply through the Embassy or Consulate General of Japan in the country in which you have citizenship, provided that country is one of the countries which participate in the JET Program. Also, you will have to return to your country of citizenship for the interview if one is granted to you. Interviews are not held in Japan.
13. How are married/engaged/companion couples treated in the selection process?
Couples are treated the same as every other JET Program applicant: that is, each applicant is considered based on the strength of their application and their success at the interview.
14. I am applying with my spouse. Will we be placed together?
If both you and your spouse apply and are selected, efforts will be made to place both of you in nearby contracting organisations, however such placement cannot be guaranteed. Please fully consider that you may not be placed near each other. Although the JET Program makes every effort to place couples near each other, it is also important to note that Japan gives no legal recognition of same-sex marriages, common-law marriages or boyfriend/girlfriend relationships, and participants whose marriages are legally recognised in Japan will be given priority.
15. I would like to participate in the JET Program for just six months. Is this possible?
No, JET Program participants must agree to the terms and conditions which stipulate a one-year term of appointment.
16. Can I change my departure date?
No, it is not possible for a new participant to change his/her date of departure for Japan. All new participants will arrive in Japan on a designated arrival date.
17. What are my chances of being selected for the JET Program?
The JET Program application process is very competitive. Several thousand applications are received each year, of which only a portion are invited to an interview. Of those interviewed, the top candidates are selected to participate.
18. What are the general requirements?
To apply through the Embassy of Japan applicants must hold citizenship of one of the participating countries by the application deadline, complete a bachelor's degree by July 1 of the year of departure, have native or near native English speaking proficiency and not have lived six or more years in Japan since 2005.
19. How much money should I plan to bring with me?
Since JETs may have start-up costs related to procuring and/or furnishing their apartments, we strongly recommend JETs bring (or have access to) at least $2,500-$3,000 USD with them.
JETs typically will not receive their first paychecks until the end of the first month, so they should plan to have enough money for basic necessities, including for food and potentially apartment deposits and rent.
20. Can I work at another job while employed with the JET Program?
In general, the JET Program has a very strict policy that JET participants are only allowed to work for their contracting organizations. In some rare cases, boards of education may arrange or request for JETs to work at local English conversation clubs that may provide additional pay (or that may be part of the JET's appointment). In most cases, though, if a JET is found working outside of the JET appointment, particularly without the knowledge of the contracting organization, this may be grounds for immediate dismissal. Moreover, it may be a violation of the terms of the JET's working visa and could result in deportation.
21. Can I bring my family to Japan with me?
Legal spouses as recognized by Japan and children under the age of 18 may accompany JETs on a general dependent visa, which is good for 3 years (it may be renewed if the JET re-contracts beyond a third year). Spouses and children must travel to Japan within 3 months of the dependent visa's issuance. JETs are recommended to bring 2 or more notarized copies of marriage licenses and children's birth certificates. Please note that those on a dependent visa are not eligible to work unless they apply to a local immigration office for a provision that permits dependents to work a maximum of 20 hours per week. Alternatively, a JET spouse can arrange a job prior to departing for Japan and present a Certificate of Eligibility to a Japanese embassy or consulate to receive a work visa. Please note that the JET Program does not assist non-JET spouses in finding employment or in getting work visas. The JET Program also cannot help with finding schools or childcare, although a contracting organization may be willing to help with these arrangements.
22. What is JET housing like?
Contracting organizations generally assist with providing housing for JETs, but the quality and cost can vary significantly, even between JETs in the same contracting organization. Some JETs are provided with spacious, subsidized housing, while others are asked to pay full rent for a small apartment. Applicants and candidates cannot request "types" of housing; that is something that must be negotiated with contracting organizations or arranged independently. Most JETs inherit housing from predecessors, and many predecessors choose to leave or sell furnishings to their successors. In some cases, JETs may be asked to pay a non-refundable deposit known as "key money" upon arriving at their towns in order to secure their housing. Therefore, we recommend JETs bring at least $2,500 with them to cover potential initial expenses. Once placement decisions have been made, new JETs should be contacted by their predecessors and/or contracting organizations, who should be able to inform and advise new JETs on living situations and any upfront expenses to expect.
23. What taxes do I have to pay?
Given the terms of a current U.S.-Japan tax treaty, ALTs from the U.S.A. are exempt from paying Japanese taxes for the first two (2) years, and are requested to provide their contracting organizations with an IRS 6166 form for this purpose. CIRs are not eligible for this tax exemption. From the third year onward, ALTs will also be responsible for paying Japanese taxes. Please note that there may be cases in which participants have to temporarily pay a portion of income and resident taxes up front before being reimbursed at a later date. If you are NOT a USA citizen, contact your embassy for further information on this subject.
24. What are the possible factors for disqualification?
A short-list candidate or participant may be disqualified without warning for any of the following reasons:
When a participant has committed an inappropriate act or there is substantial reason to believe that a participant is likely to commit an inappropriate act.
When the candidate's application documents contain false statements.
When it is determined that a candidate's criminal history renders him/her unsuitable for participation on the JET Program. In principle, this includes conviction for such crimes as DUI (driving under the influence of alcohol and/or drugs), as well as actions related to DUI that may occur after submission of the application. Additionally, other actions related to drug or sex crimes, crimes against children, including those for which the applicant has not been found guilty, may be grounds for disqualification (inclusive of crimes committed after application submission).
When the Reply Form, Certificate of Health, or any other required forms are not submitted by the set deadlines.
When short-list candidates having dual nationality with Japan have not renounced their Japanese nationality before the Reply Form submission deadline.
If it becomes clear at a later date that the candidate or participant does not meet the eligibility criteria due to some reason attributable to the candidate.
25. How many hours will I teach?
You are required to teach 3-4 periods a day of around 50 minutes each. You will be expected to be at school from 8 am – 4 pm and be present at assemblies and staff meetings. In your free periods you can work on lesson planning, updating English materials, English boards and extra-curricular activities. Additionally, you will have time to study Japanese, get to know other subject teachers in the staff room, attend different classes and help out with school festivals. ALTs are also expected to help with an after-school club, an experience that will bring you closer to your students and the school community as a whole.
26. What age ranges will I be teaching?
You will most likely teach at Junior High or Senior High Schools. Elementary placements and visits are becoming more widespread and some ALTs may even find themselves with Kindergarten visits.
Elementary School students are 6 – 12 years old.
Junior High School students are 12 – 15 years old.
Senior High School students are 15 – 18 years old.
27. Is it easy to travel in Japan?
Yes, travelling in Japan is very easy since it has some of the best public transport in the world and travel is safe and convenient.
28. How do JETs learn Japanese? How long does it take?
Language materials are provided and classes held during the Orientation. Once in Japan, JETs are encouraged to take up Japanese study in a way that is suited to their preferred method of learning. The more you practice your Japanese, the more you will learn. Most JETs return home with a sufficient command of the Japanese language for everyday life in Japan.
29. What if I cannot fulfil my one year contract?
If you are not comfortable in Japan or have to go home for an unexpected reason, you would probably be unable to perform well in your job or fulfil your responsibilities. In such cases, you would be expected to pay your own airfare to return home.
Got questions? Contact us!