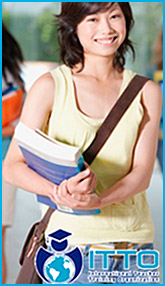 Have knowledge in word processing, web navigation, sending e-mails and attachments.
Be aged 18 or over.
High School Diploma, AA, BA, MA or PhD.
Have an awareness of language and a competence in English, both written and spoken, that enables the trainee to undertake the course and prepare for teaching a range of levels.
Have the potential to develop the necessary skills to become an effective teacher and to successfully complete the written assignments.
Have a positive attitude towards team work and experimental learning activities. This includes acknowledging the relevance of these in Teaching English as a Foreign Language and having a willingness to participate in all course dynamics.
**We have successfully trained native and non-native English speakers with different backgrounds throughout the years, making TEFL training available to as many people as possible.