Kahoot® in your classes!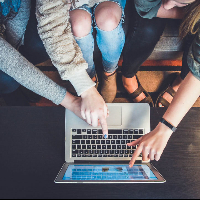 Kahoot® is a free platform for educational purposes. Tutors or teachers can use this platform for making games that can be used for fun learning. These learning games can be made from MCQs, surveys, or discussions.
If you also want to create learning games, then you should follow these 6 simple steps in order to make a Kahoot® game.
Step 1
Open "create.kahoot.it" so that you can make a free account. After creating an account, do login and make a new Kahoot® .
After this, choose from the following:
Quiz
Jumble
Discussion
Survey
Step 2
After the first step is completed successfully, provide a title, description, audience, and language to the Kahoot®  you have created.
Attach a cover image and video
Credit Sources
Step 3
Then tap on "Ok" and go. Now, you need to write your MCQs. After writing questions, you will attach media (like images or videos) for the question and credit sources being used in the question.
Step 4
When you are finished with the above 3 steps and all process is done then click on "Save". After this phase, now tap on "I'm done". The quiz will be stored in "My Kahoots" that you have just created now.
Step 5
Now when you are all set and ready to show the quiz you have made in your classroom then Click on "Play" and follow these steps:
Choose options for games: Player versus Player or Team versus Team
Now instruct your students to open "Kahoot.it" on their tablets or mobile devices. The game will display them a "game pin" that the students will enter and then login with a nickname for playing the game.
When all the students in your class have logged in, you can "Start" the game.
Step 6
For every question in the quiz, the students will choose the geometric shape that is the right answer on mobile devices. The student answering correctly in the first place will earn points. When the game is ended, one student will be the winner. And consequently, you can reward your students with some prize for playing the game.
Examples of Kahoot® ESL listening/speaking and writing classes which include:
vocabulary practice
punctuation exercises
listening quizzes
pronunciation review
grammar practice or correction
academic honesty quiz or situations.
Disclaimer: Kahoot®, the Kahoot® logo, symbols, graphics, name, etc. are either registered trademarks or trademarks of kahoot.com. Unauthorized use of Materials from this Site may violate copyright, trademark and privacy laws.