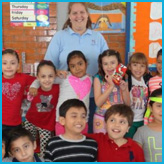 ITTO has partnered with ESL Library! Get access to over 700+ ready-made, student-focused lesson plans and more than 2000+ vocabulary images for you to use as flashcards. These resources are designed specifically for teaching English to older teens and adults.
Students need variety and therefore teachers need resources! ESL Library is a resource site for you to download, print, and photocopy hundreds of ready-made lessons and thousands of flashcards to help you teach a better EFL class.
In order to learn a language, students must be interested in the content of each lesson. The materials focus on real-world issues, historical events, and natural dialogues geared toward teens and adults. These relevant, thought-provoking topics will keep your English students engaged in each lesson.
ESL Library was founded in 2002 as a resource site for English teachers; their materials are now used in thousands of classrooms in over 100 countries around the world. The lessons are intended to enhance, complement, or supplement your own ideas and curriculum. Every month they create and add new materials to the site. Unlike your core textbook, this library of resources continues to grow!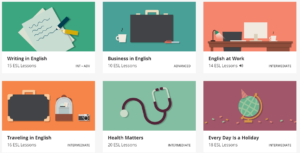 Add your ESL Library Suscription! If you are an ITTO Graduate, contact us for details.